Brexit: Prepare for a confrontation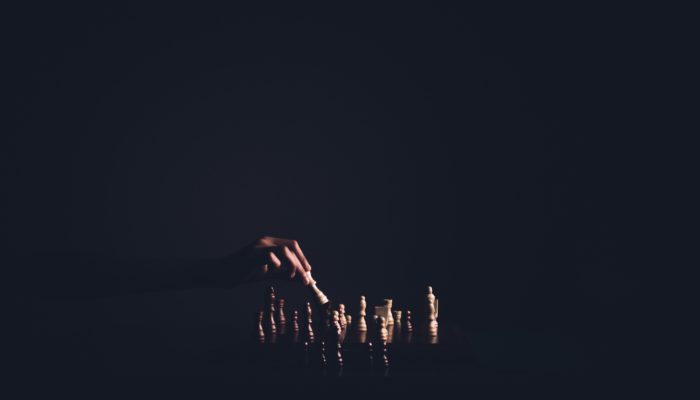 UK PM Theresa May has survived the confidence vote triggered by her own party. A further proposed House of Commons confidence vote is also destined to be defeated. However, PM May's continued premiership does not mean there will be no change in Brexit tactics. She faces the same unresolved conflicts as before. In order to deliver her deal, she may shift towards a more confrontational position with the EU in order to obtain increased leverage. Investors should not confuse this with actively seeking a no-deal Brexit. However, the road to amending the Withdrawal Agreement and winning UK Parliamentary approval now seems paved with market volatility. While UK markets are now trading at valuation levels which discount a significant degree of Brexit disruption, declining earnings forecasts in both the eurozone and UK suggest that it is too early to materially increase equity exposure to these markets.
The focus seems to have shifted away from any renegotiation of the current deal, as no flexibility has been forthcoming on the EU side and towards making preparations for a no-deal Brexit. The strong voices of protest against such an outcome from the corporate sector suggests many do not realise that it may be a tactic.
Having resisted this path for two years, the UK government may now wish to present Parliament and the EU, but not the UK electorate, with two options – an orderly no-deal or an amended Withdrawal Agreement. In our view, it remains unclear at best that an orderly no-deal can be delivered with effectively only 15 weeks of preparation, even if Britons have shown enormous resourcefulness at other historic times of national emergency. Belatedly perhaps, PM May has realised that unless she has a credible threat of no-deal the prospect of any renegotiation of the current Withdrawal Agreement is non-existent.
At this point, we would also note again that only relatively minor changes to the wording of the Withdrawal Agreement would address most, if not all, Parliamentary opposition which arises from quite proper objections in respect of principles of sovereignty and the integrity of the UK. That these changes have not been readily agreed by the EU to resolve the stalemate only serves to highlight the high private value the EU places on them. In particular, this includes the implicit weakness of the UK's negotiating position for any future relationship which has been clearly embedded in the current deal.
For its part, the EU is now starting to draw up its own preparations for no-deal, starting from the premise that it will defend its own interests in the circumstances. We have seen in Greece just how far EU institutions will push member states in order to achieve EU objectives and for this reason alone believe it is prudent to factor in increased market volatility during the next three months.
The period leading up to March 29 is now likely to be fraught period. There appears little incentive for early settlement of the matter and each side is becoming entrenched. Continued near-term economic damage in terms of reduced investment spend and consumer confidence on both sides of the channel is likely and we note that sentiment indicators in France and Germany have weakened significantly during the second half of 2018. Brexit risks are likely to be at least in part responsible.
One scenario which we believe remains low-probability is a wholly chaotic Brexit as it is in all parties' interests to extend the Article 50 negotiation period in the circumstances. We also believe there is not a Parliamentary majority in favour of pursuing such a policy and the government would risk a vote of no-confidence if it attempted this route.
The UK Parliament in any case now has a stay in the EU free card, should the need arise. Following the ECJ's ruling last week, the Article 50 notification can be unilaterally revoked. This would be likely to be the first act of PM May's successor, if having promised to deliver Brexit she fails to convince Parliament of the merits of a supposedly orderly no-deal or a potentially amended Withdrawal Agreement.
The most likely outcomes on March 29 remains therefore a modestly reworked Withdrawal Agreement or an extension or revocation of Article 50 in our view, although attention will be sharply focused by both sides on the downsides through very public and extensive preparations for no-deal, as the parties conduct elaborate signalling exercises. While it may look like the EU has the upper hand at present, with a slowing eurozone economy during Q1 19, the EU will not be immune to the accusation that it has overplayed its hand as nation states assess the impact of no-deal on their respective economies.
In respect of the risk of a Labour government, we note that despite a high degree of dissatisfaction with the incumbent government in recent polls, Labour has not been able to take advantage. Voting intention polls indicate a steady and equal level of support for both Conservative and Labour.
UK equities have in our view discounted a significant proportion of the likely impact of Brexit with dividend yields close to the highs of the last 6 years. On a valuation basis alone, this is therefore a much better entry point for UK equities than earlier in the year, although we must caution that valuations are only a guide for long-term returns. A further positive factor is fund manager surveys which indicate institutional investors are underweight UK equities, indicating pent-up demand should the situation be resolved.
We are wary however of the still downward trend in consensus earnings forecasts for 2019 in both the UK and EU. Estimates have fallen by 5% since the summer and the recent FedEx profits warning was clearly focused on Europe. This is an additional overlay to the political dynamics which suggests the risk remains being too early to increase UK or eurozone equity exposure in the short-term, despite improved valuations.